10th & 12th Class Nios Open School Admission Center in Munirka, Madangir, Maidangarhi, Lado Sarai, RK Puram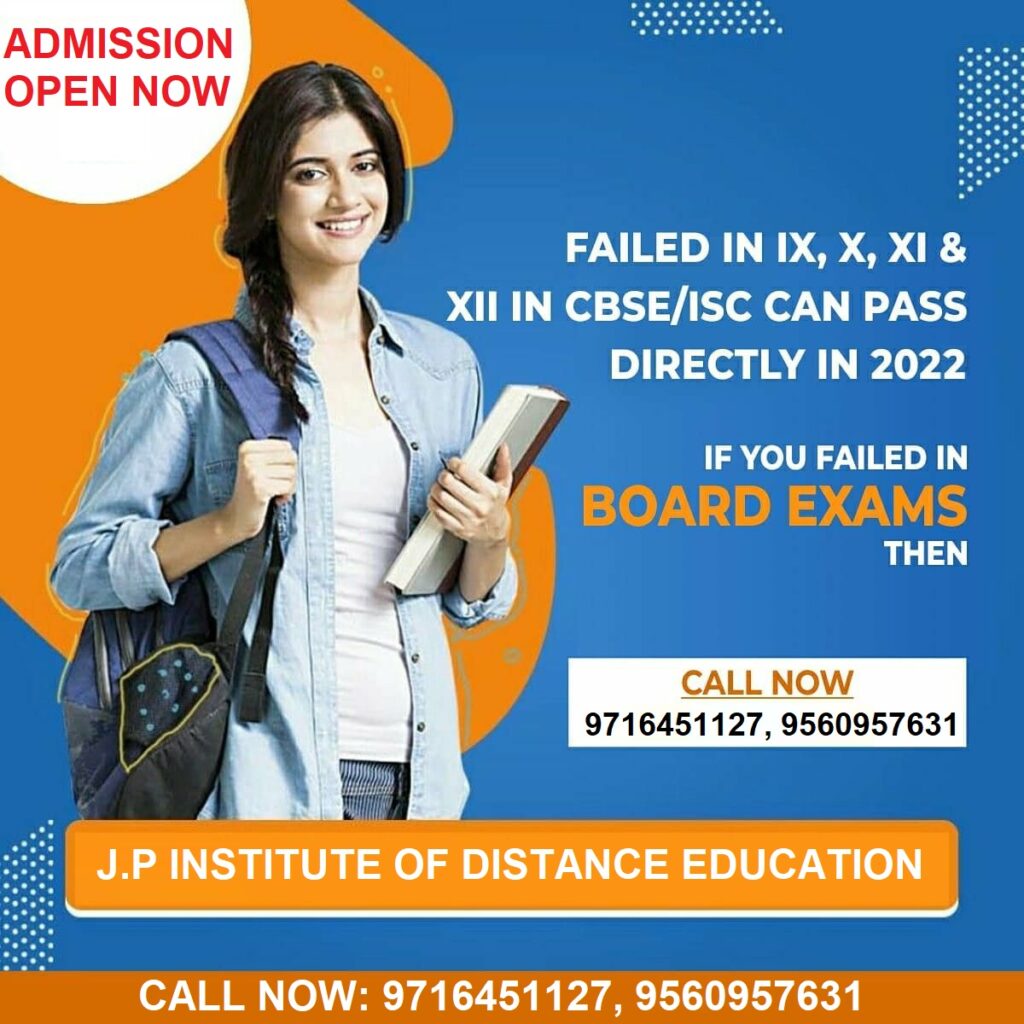 NIOS से कौन और कब पढ़ सकता है?
NIOS बोर्ड एक राष्ट्रीय संस्था है. इसमें कोई भी एक्जाम दे सकता है. इसके लिए इसमें कोई रोक-टोक नहीं है. इसमें आप किसी भी तरह के एजुकेशन के एक्जाम दे सकते हैं. NIOS सालभर में दो बार परीक्षा आयोजित करता है. पहली एक्जाम अप्रैल-मई में होती है और दूसरी एक्जाम सितम्बर-अक्टूबर में होती है. आप इन दोनों में से किसी के लिए भी अप्लाई कर सकते हैं. NIOS से एक्जाम देने के लिए आपका रोजाना स्कूल जाना जरूरी नहीं है और ये भी जरूरी नहीं है की आपको स्कूल में 60 प्रतिशत या 80 प्रतिशत उपस्थिती हो.
जो लोग स्कूल जाकर पढ़ाई नहीं कर पाते वो ये सोचकर पढ़ाई छोड़ देते हैं की अब स्कूल तो जा नहीं सकते तो पढ़ कर क्या करेंगे. लेकिन ये सोचना गलत है. आप घर बैठे भी पढ़ाई कर सकते हैं. आप चाहें तो घर बैठे ही दसवी, बारहवी की पढ़ाई कर सकते हैं. इतना ही नहीं आप चाहें तो घर बैठे कॉलेज की पढ़ाई भी कर सकते हैं. आपके द्वारा की गई इस पढ़ाई की मान्यता आपके स्कूल द्वारा की गई पढ़ाई की मान्यता के बराबर ही रहेगी. अब आप सोच रहे होंगे की घर बैठे पढ़ाई कैसे करें? तो इसका सीधा सा जवाब है NIOS BOARD के जरिये.
NIOS board और CBSE या अन्य state board में से कौन सा बेहतर है. ये सवाल हर उस व्यक्ति के मन में उठता है जो NIOS में एडमिशन लेने की सोच रहा है. वैसे अगर आप स्कूल नहीं जा सकते, डिस्टेन्स लर्निंग से पढ़ना चाहते हैं तो NIOS सबसे बेस्ट है. इससे 12वी कक्षा पास करने के बाद आपको दूसरे छात्रों की तरह ही माना जाएगा. आपमें और CBSE वाले स्टूडेंट में कोई अंतर नहीं रहेगा. आप चाहे तो इसे करके प्रतियोगी परीक्षा की भी तैयारी कर सकते हैं. इसके अलावा अगर आप स्कूल जा सकते हैं, स्कूल लाइफ को एंजॉय करना चाहते हैं तो फिर CBSE सबसे बड़िया है.
Advantages of NIOS Admission 2022-23
Students who do not get access to formal schooling due to economic, social, or geographical conditions can make use of the benefits provided by NIOS admission.
Students can work along with their studies.
Sports students can opt for NIOS 2022 admission to study with a flexible schedule.
As NIOS is accepted as a board equivalent to CBSE and CISCE, students choose NIOS Admission to pursue their Secondary and Senior Secondary education so as to attain a higher percentage in NIOS result 2022.
Students can prepare for JEE, DU, and other competitive entrance exams along with their continued studies by getting NIOS admission 2022-23.
Limited Seats Call Today!
Have Any Questions – About Fees, Timing, etc.?  Feel free to call us at – +91 9716451127, 9560957631
Website – https://www.jpeducation.in/
https://niosboardadmission.business.site/
Online form – https://www.jpeducation.in/nios-online-form/